IYT's Recreational Training courses are taught by highly qualified yachtsmen and women with years of experience.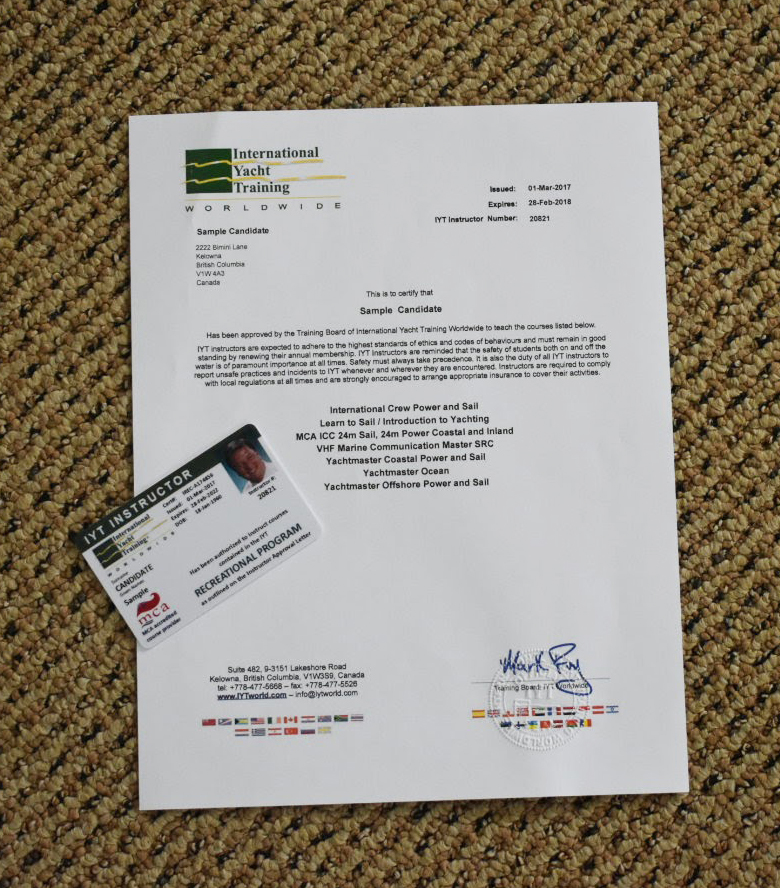 If you have the required skills and experience and wish to instruct for an IYT partner school, simply complete the instructor application online providing the necessary documents. We will determine the level at which you can teach based on the information provided. If required, we may ask that you undergo an instructor training course to ensure you are familiar with the IYT programme and teaching techniques.
Please note that all instructors must be associated with an IYT school.
We do not allow freelance instructors.
Recreational courses may be taught in any language.
Instructors will receive an "IYT Recreational Instructor Certificate" valid for 5 years and an "Official Instructor Membership Letter" valid for 1 year listing the courses they are approved to instruct. This list of courses is also available on the instructor's IYT account profile. Instructor membership is annual and must be maintained in order to remain qualified to instruct and place orders for student certificates.