IYT's founders represent 50 years of seafaring and yachting leadership and experience. This expertise has been adopted and endorsed by the world's leading regulatory authorities representing the gold standard for professional and recreational marine training and accreditation.
Founding Directors
Mark Fry
CEO & Managing Director
Mark is a 20-year veteran Captain with over 300,000 miles at sea and is the founder of International Yacht Training, which operates in 56 countries. He has been a member of the MCA Yacht Qualifications Panel for 19 years and a consultant for many different governments, establishing safety regulations and nautical qualifications for their mariners. He is a guest speaker at maritime conferences worldwide.
Jennifer Fry
COO & CFO
Jennifer has 17 years experience with a Fortune 500 apparel company including product management, marketing and product licensing. Her role required liaising with university athletic departments, MLB and NFL Properties and required extensive domestic and global travel. Jennifer developed and manages International Yacht Training and IYT Worldwide's operations, administration and finance processes.
Advisory Board of Directors
Martin Cronin
Advisor
Before moving to the private sector as a Defense and Security Consultant, Martin was British Consul-General for Western Canada. He has had over 20 years of experience in international diplomacy with the British Government.
Mark Pigott
Advisor
Mark's 35-year career in marketing communications & brand strategy includes working with major worldwide advertising firms. The Advertising Industry honoured Mark with a lifetime achievement award in 1999 for his many lifelong contributions.
Management Team
Danielle Lynn
Accounting & HR Manager
Backed by 24 years of experience as a full-cycle bookkeeper, Dani enjoys managing all aspects of business accounting. Her work with small companies, 300+ private sector firms, and non-profit agencies has provided Dani with a clear picture of the values that drive her. She is committed to serving companies that share integrity and a passion for service.
Outside of the office, her penchant for bicycles of any type and the joy of her grandkids makes for a fun and healthy work/life balance.
Anastasia Strokach
Director of Operations
Anastasia has a degree in Hospitality Recreation and Tourism and in HR Management. She was in the human resources business in Toronto for five years prior to moving to Kelowna and joining IYT. Anastasia also has experience in bookkeeping and marketing and speaks fluent Russian, Ukrainian and English.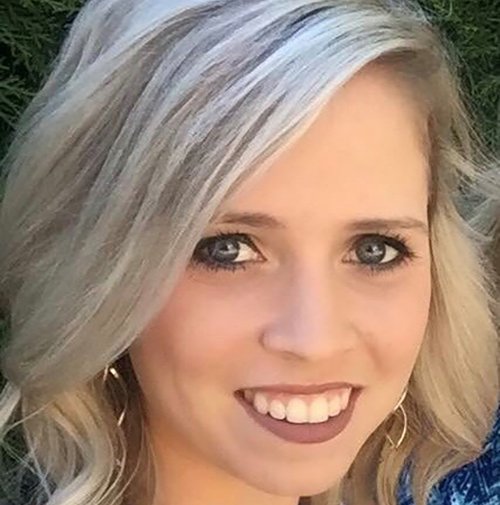 Shelby Gill
Certification & Production Manager
Shelby holds a Bachelor of Science in Biology degree. Prior to joining IYT, Shelby held a position with Cole International preparing customs and import documents for vehicles and general administration and customer service. She was also a lab aid assisting the blind to learn course materials at Simon Fraser University. Shelby has held other positions as cashier and sale associate and she has done volunteer work with Emergency Support Service in Surrey B.C. and for Project Equal raising funds for communities in Sierra Leone and serving meals at local shelters.
Jessica Gunn
ISO & QMS Manager
Jessica was born and raised in Adelaide, South Australia. In 2015 she moved to Canada in search of snowy mountains and turquoise lakes. After falling in love with the country Jessica became a Canadian Permanent Resident in 2018. Jessica holds a Bachelor of Visual Art and Design with a major in Photography. Previously Jessica worked as an audio-visual technician in hotels, convention centres and in television. Seeking a career change she moved to Kelowna and joined the IYT Team.
Melissa Perez
Certification Coordinator
Melissa grew up in Kelowna, and graduated with a Bachelor of Arts in Anthropology, minor in Psychology, from the University of British Columbia. She had previously lived in Chile and Switzerland before she once again found herself back in her hometown. Her prior work experiences include being an ESL (English as a second language) teacher and an assistant community librarian. Outside of the office you can find her reading, hiking, paddle boarding or skiing. She is very excited to have joined the IYT team.
Bethany McIsaac
QMS & Certification Coordinator
Bethany was born and raised in the Okanagan. Prior to joining IYT, Bethany worked in an Operations role with a Flight Training School. Working alongside her supervisor, Bethany helped create and implement a 2-year Diploma Program, worked closely with the BC and Alberta Governments to become an accredited Post-Secondary Institute, and helped to grow the overall organization. Apart from working in training environments, Bethany has a strong Sales background, primarily in the Automotive Industry. Looking for a company Bethany could continue to grow with, and wanting to continue in a training environment, Bethany joined IYT.
Programming Team
Amit Dangwal
IT Consultant and Developer
With 12+ years of Development, Consultation experience, Amit has successfully delivered quality work on projects for clients ranging from small startups to large enterprises Oracle, Finacle, Infosys and Spice Telecom. To quote Amit, "Converting innovative ideas to quality driven software services for end customer is what my life's work is all about!". Amit possesses strong analytical, problem solving and strong programming skills.
Representatives and Auditors
Craig G Bell
IYT Advisor/Representative and Inspector/Auditor/Examiner
Craig holds a Master 3000 ton and is an IYT Instructor and Examiner. With over twenty years in the yachting industry and several years in the business community in various fields, Craig has been fortunate to gain a unique set of skills which he brings to IYT as Advisory Director. With a passion for the ocean and a welcoming disposition he is a natural born instructor and examiner. We are fortunate to have Craig on board as Advisor.
Chris Brown
IYT Advisor/Representative and Inspector/Auditor/Examiner
Chris was raised in Cornish fishing village sailing wooden boats, luggers and his gunter rigged 16ft clinker built dinghy. Chris began a charter company in Kuala Terengganu, in the South China Sea, about the time of the Vietnam war on a Malay Junk. He built backpacker accommodations on the beach of Pulau Duyung Island and chartered for tourists as well as worked with the United Nations with Vietnamese refugees. Eight years later his vessel was sunk by pirates so this business closed and Chris moved on to Australia. There, Chris met Mark Fry and began the first IYT school in Sydney. At the time, Chris was a Yachtmaster Examiner and Head Examiner for Instructor Training for the Australian Yachting Federation. Chris also holds an IYT Master of Yachts 200 GT Unlimited CoC and an AMSA Master 5.
Jon Geddes
MNI, AVI - Quality & Standards Manager / Chief Examiner
Jon is a qualified MCA Master, OOW & High Speed Offshore Service Craft (HS-OSC) Examiner. He is the author of flag state approved IMO Train the Trainer courses and will represent IYT at key stakeholder meetings in the UK. We are proud to have Jon onboard to help maintain the training standards of IYT. Jon previously worked with the late John Goode who was a close friend & mentor to him. Jon's passion & enthusiasm to keep the late John Goode's legacy alive is unquestionable as he strives for the same high standards.
David Smith
MNI - IYT appointed Auditor/Inspector
David is a qualified MCA STCW Master with extensive experience operating small vessels in the UK & Europe whilst also being a sailing enthusiast, and previously a national competitor level windsurfer. David was a qualified teacher and has more recently just finished a shoreside role within a shipping firm as the Fleet Safety/Training Officer. He shares our passion for high quality and standards of training coupled with an infectious love for the sea. During his spare time, you'll find him afloat on his own sailing yacht with his wife exploring the east coast of the UK.